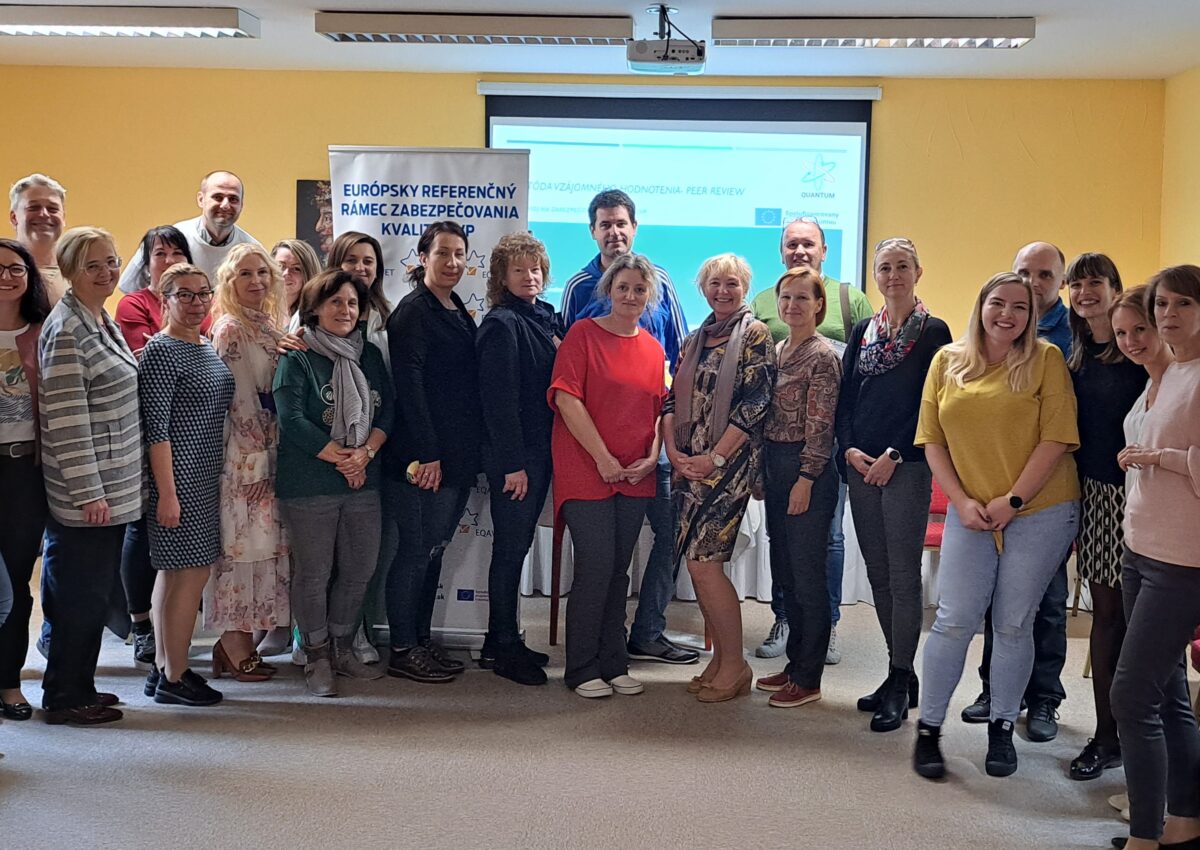 Who is the evaluator and what is his/her role in the implementation of the peer review process in secondary schools? These questions were the main topic of the Peer Review evaluator's training, which was attended by principals, representatives, teachers, school psychologists, and social educators on 11-12 October 2022 at the Academic Hotel in Zvolen.
The 24 participants from Bardejov to Bratislava discussed areas of quality, strengths, and challenges currently facing their school. Yes, we also managed to play our cards, during which we realized how we individually/differently perceive and adapt to change.
Over the two days, we analyzed self-evaluation reports and lived the Peer Review process in different roles to understand the actions of all the actors involved.
Mgr. Ľubica Gállová (Deputy Director for Lifelong Learning) introduced the QUALITY NETWORK – its benefits as well as the obligations of future members that result from the systematic model of cooperation.
The peer review process can be something new, full of foreign words and complicated definitions. However, the main message that defines the peer quality review method is: "the help of a critical friend". We were able to convey this main message to the participants, who at the end of the training evaluated the Peer Review process as motivating, interesting, and, above all, necessary.
The evaluation questionnaire showed that as many as 86.7% of the participants wanted to become a member of the Quality Network and 80% wanted to become an evaluator of Peer Review.