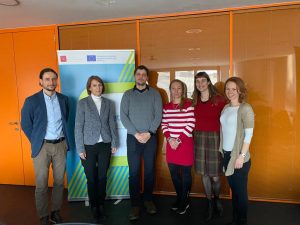 Learning mobility of Quality Network memebers in Croatia
The Agency for Vocational and Adult Education in Zagreb has the same status, powers and responsibilities as the State Institute for Vocational Education. In addition to the European initiatives EQAVET and EPALE, the Agency is responsible for the development of VET curricula and student skills competitions, etc.
The main theme of the mobility was graduate tracing, which has been implemented in Croatia since 2017 at institutional level. Their aim is to collect feedback on training programmes and information on graduates' application in the labour market or in further education. We hope that their presentation on the implementation, benefits, challenges and plans for the near future will help us in promoting and advocating this quality tool in Slovakia.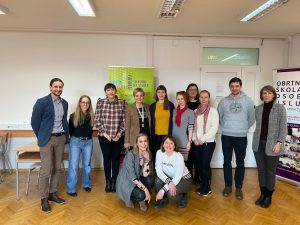 In addition, we had the opportunity to visit three secondary vocational schools that have been involved in graduate tracing from the very beginning – Škola za medicinske sestre Vrapče, Obrtnička škola za osobne usluge and Strojarska tehnička škola Fausta Vrančića. Thanks to the diversity of the schools, we had the opportunity to see different approaches and results in the graduate tracing. In all schools we encountered the same enthusiasm, enthusiasm and positive approach in the field of quality improvement in VET, despite the challenges that graduate tracing entails.