Learning Mobility of Quality Network members in Spain
The main item on the agenda was the TKNIKA OPEN DAYS, which was attended by four educators from the Association of Secondary Vocational Schools of Slovakia from 27-29 March 2023. TKNIKA is the Basque Centre for Applied Research, which is part of the Ministry of Vocational Education and Training and the Ministry of Education of the Basque Government.
Innovation and applied research are at the core of Tknika in its ongoing efforts to place Basque vocational education at the forefront of Europe. Tknika can be considered the most advanced vocational training centre in Europe.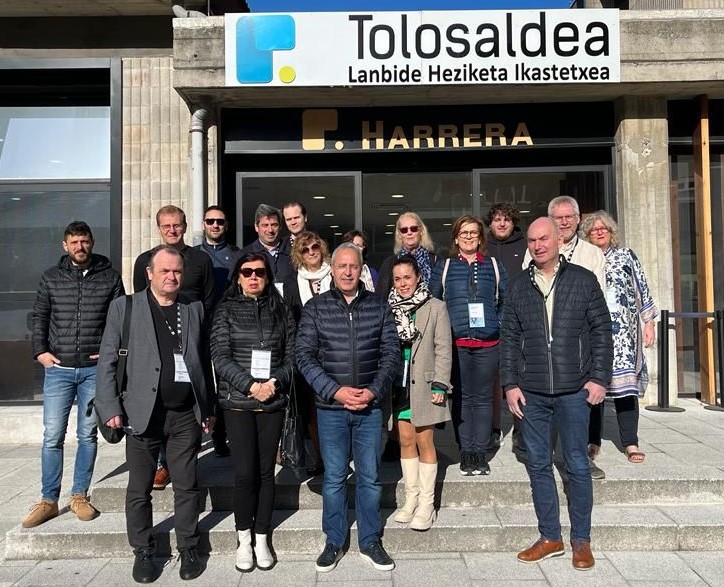 The Centre develops innovative projects in the fields of technology, education and management, through networking and the direct involvement of the VET teaching staff in the Basque region.

day of TKNIKA Open Days was dedicated to the presentation of TKNIKA, their activities and their importance in the development of vocational education in the region.
day was spent by the participants at the CIPF Tolosaldea LHII school, which focuses mainly on manufacturing processes in different industries.
day was spent visiting the CIFP Usurbill LHII School, which presented to the participants the planning and organisation of vocational training in the Basque Country, the sharing of facilities, equipment, as well as the knowledge of teachers in specific disciplines.

The TKNIKA Open Days programme was very rich, diverse and extremely inspiring for the further development of vocational education in Slovakia.