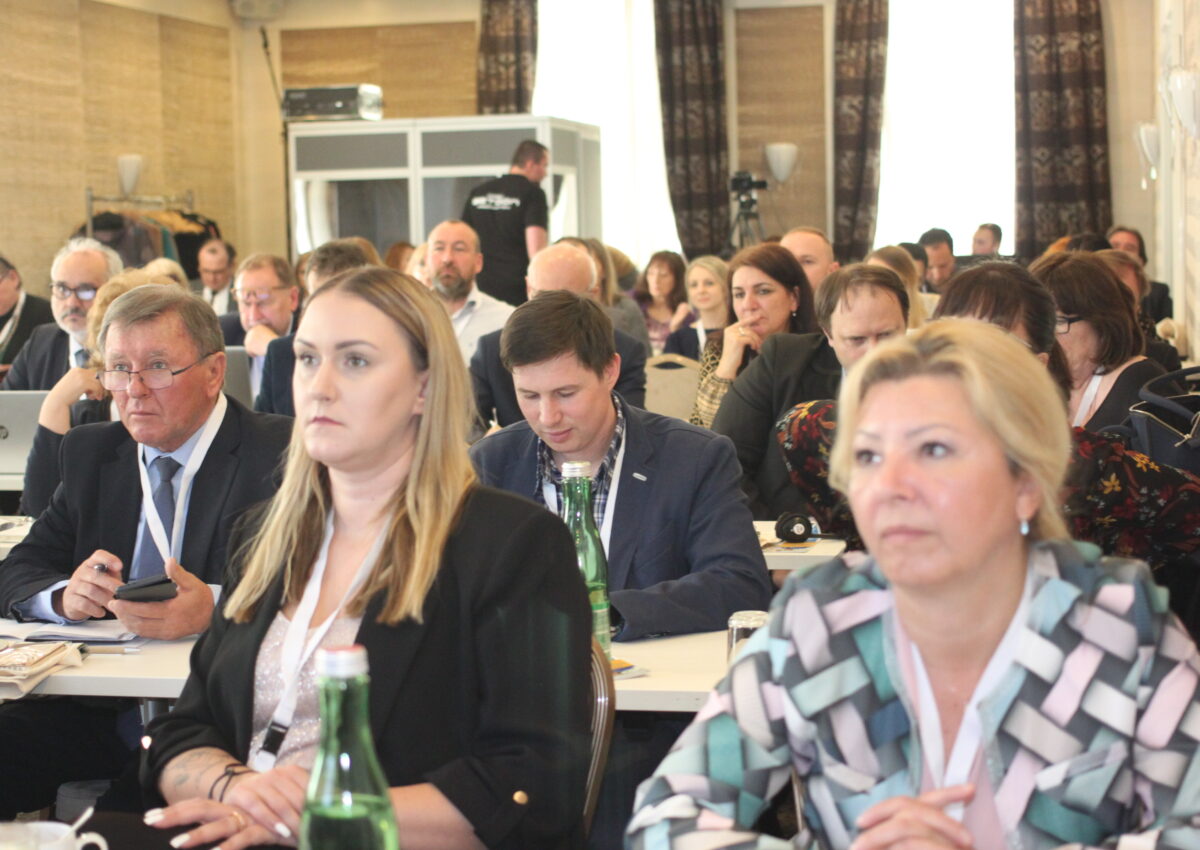 The State Institute of Vocational Education and Training (ŠIOV) in cooperation with the Ministry of Education, Science, Research and Sport of the Slovak Republic and the Employers' Council for Vocational Vocational Education and Training organized for the first time the Quality Month in Vocational Education and Training in April 2022. The event was held under the auspices of the Ministry of Education, Science, Research and Sport of the Slovak Republic.
The aim of the VET Quality Month was mainly to increase the prestige and attractiveness of vocational education and training in Slovakia. The events during the Quality Month were dedicated to promoting awareness of the importance of building and ensuring quality and presenting good practice in this area in Slovakia.
The international conference "Excellence in VET – a challenge for the future", which took place on 28 April 2022 in Bratislava, was the culmination of the VET Quality Month.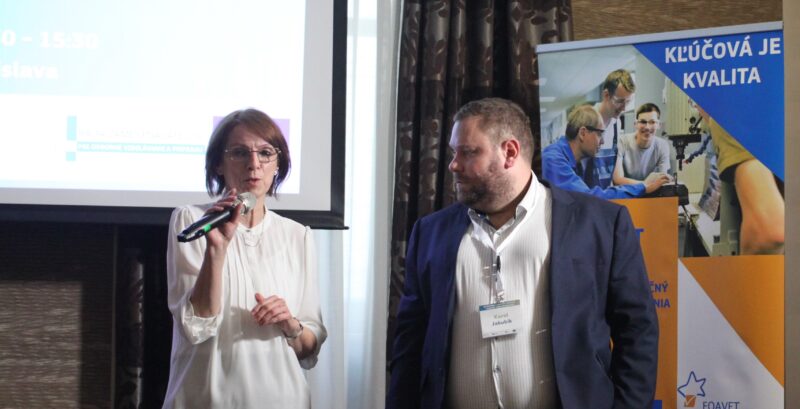 Speakers from different fields contributed to a balanced and interesting content, which was highly positively evaluated by the conference participants. The topic of excellence in VET was addressed by the presenters from different perspectives.
João Santos from the European Commission spoke about Centres of Excellence as skills ecosystems for innovation, regional development and social inclusion
Alexandra Junášková from the Erasmus+ National Agency gave an overview of the Erasmus+ funding opportunities for Centres of Excellence
Karol Jakubík from the Ministry of Education and Science of the Slovak Republic focused in his presentation on Centres of Excellence as a tool for increasing the attractiveness and quality of VET in Slovakia
Andrej Hutta from the Employers' Council for VET defined in his contribution what VET excellence means for employers
Ján Vachálek from the Slovak University of Technology brought concrete examples of cooperation between secondary schools and universities as a key to VET excellence
Olga Hölzlová and Marie Potúčková from the Secondary School of Informatics, Postal Administration and Finance Brno presented the Junior Centre of Excellence in Cyber Security
Eva Žernovičová from the Trenčín Self-Governing Region and Milan Kuzma from TalentCentre addressed the topic of support in choosing a future career for VET in their contributions
The final part of the conference was dedicated to the announcement of the winners of the National Quality Award in VET 2022. Videos of the winners of each category can be found here:
Congratulations to the winners and we look forward to future editions of the National Quality Award in VET as well as conferences aimed at disseminating excellent examples from Slovak practice.